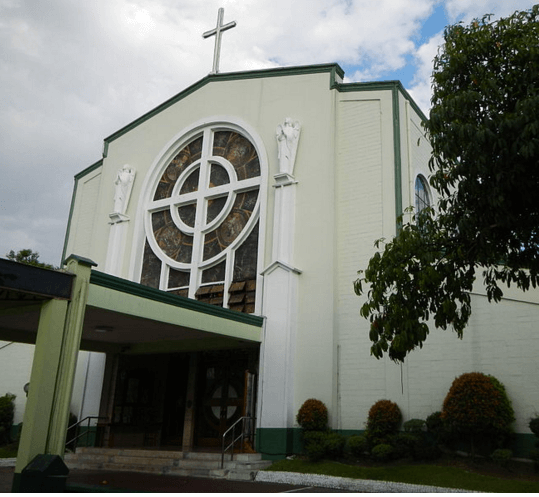 Santuario de San José Parish
Santuario de San José (or officially names as the Sanctuary of Saint Joseph) was consecrated on April 2, 1966 and is a parish church designated as the Shrine of Saint Joseph the Patriarch. It is run by the Oblates of St. Joseph (OSJ). Originally intended for the establishment of a sanctuary and a seminary, it was later granted permission to establish a Community House in the Archdiocese to facilitate the continuation of the studies of the seminarians studying in San Jose seminary.
It is the home parish of different chapels: the Holy Family Chapel (Greenhills shopping center) and the two chapels of Brgy. West Crame, Immaculate Conception and Sacred Heart. It is named after its principal patron, St. Joseph, husband of Mary. Secondary patron saints include St. Joseph Marello, founder of the Oblates of St. Joseph, and the Sacred Heart of Jesus.